I'm busy working on my blog posts. Watch this space!
Please reload
#YASH - It's THE HUNT FOR RED OCTOBER (only in April, not October, and not a movie but whatever, work with me, people)
It's the YA Scavenger Hunt and you're seeing RED!
These candles, for example, are red:
This poster is red: 
This heart, also red: 
But that's not why you're here. You're here for the EXSCLUSIVE CONTENT AND PRIZES, baby!
And speaking of prizes, in addition to getting a chance at some awesome #YASH books and prizes, you can also win an easy $50 at a bookstore of your choosing in my pre-order campaign! It's easy. Just pre-order HOW SHE DIED, HOW I LIVED and upload proof of purchase here.
You can get it in print, audio or digital form from any bookstore you choose. You can find it at Amazon, Barnes and Noble, and the many wonderful independent bookstores that you can find on IndieBound. 
Please note: the winner can request a $50 gift card from any bookstore they'd like, as long as it can be purchased and delivered online.
Here's what they say on Goodreads about HOW SHE DIED, HOW I LIVED
Girl in Pieces meets The Way I Used to Be in this poignant and thought-provoking novel about a girl who must overcome her survivor's guilt after a fellow classmate is brutally murdered.

I was one of five. The five girls Kyle texted that day. The girls it could have been. Only Jamie--beautiful, saintly Jamie--was kind enough to respond. And it got her killed. 

On the eve of Kyle's sentencing a year after Jamie's death, all the other "chosen ones" are coping in various ways. But our tenacious narrator is full of anger, stuck somewhere between the horrifying past and the unknown future as she tries to piece together why she gets to live, while Jamie is dead.

Now she finds herself drawn to Charlie, Jamie's boyfriend--knowing all the while that their relationship will always be haunted by what-ifs and why-nots.
Is hope possible in the face of such violence? Is forgiveness? How do you go on living when you know it could have been you instead?
~
I hope you love my new book as much as I do--and I hope you pre-order and WIN $50 of books, glorious books!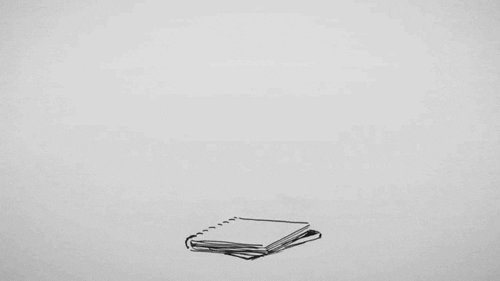 So, what is #YA SCAVENGER HUNT? 
This event was first organized by author Colleen Houck to give readers a chance to find exclusive bonus material from their favorite authors...and a chance to win some awesome prizes!

Go to the YA Scavenger Hunt page to find out all about how the hunt works and all of the amazing authors and prizes. There are SIX contests going on simultaneously, and you can enter one or all! You're on the hunt now for TEAM RED!!!
SCAVENGER HUNT PUZZLE
Directions: Somewhere in this post, I've listed my favorite number. Collect the favorite numbers of all the authors on the red team, and then add them up (don't worry, you can use a calculator!). 
Entry Form: Once you've added up all the numbers, make sure you fill out the form here to officially qualify for the grand prize. Only entries that have the correct number will qualify.
~
Today, I'm excited to be hosting GINGER SCOTT, who is sharing an inspiration board, play list and excerpt from her book.
Ginger Scott is a Goodreads Choice-nominated, bestselling author of several YA and New Adult contemporary romance novels. Her first books were in spiral notebooks as a kid. She studied journalism as ASU and worked as a breaking news reporter and digital media manager before finally getting the courage to share one of those spiral notebook ideas with the world.
You can find out more about her from her website or by buying her book. 
 A BOY LIKE YOU 
They say everyone's a superhero to someone. I'm not sure who I'm supposed to save, but I know who saved me.
We were kids. His name was Christopher. And up until the day he pulled me from death's grip, he was nothing more than a boy I felt sorry for. In a blink of an eye, he became the only person who made me feel safe.
And then he disappeared.
Now I'm seventeen. I'm not a kid anymore. I haven't been for years. While death didn't take me that day, the things that happened left me with scars—the kind that robbed me of everything I once loved and drove me into darkness. But more than anything else, that day—and every day since—has taken away my desire to dream.
I wasn't going to have hope. I wouldn't let myself wish. Those things—they weren't for girls like me. That's what I believed…until the new boy.
He's nothing like the old boy. He's taller and older. His hair is longer, and his body is lean—strong and ready for anything. I don't feel sorry for him. And sometimes, I hate him. He challenges me. From the moment I first saw him standing there on the baseball field, he pushed me—his eyes constantly questioning, doubting…daring. Still, something about him—it feels…familiar.
He says his name is Wes. But I can't help but feel like he's someone else. Someone from my past. Someone who's come back to save me.
This time, though, he's too late. Josselyn Winters, the girl he once knew, is gone. I am the threat; I am my worst enemy. And he can't save me from myself.
~
Click the links to find Ginger's INSPIRATION BOARD and PLAYLIST!
Excerpt from A BOY LIKE YOU
I smile at her genuinely, but my enthusiasm fades when I see Wes walk into
the cafeteria alongside TK, McKenna wrapped in his jacket. Taryn follows
my gaze, then looks back to me just as I'm stepping from the bench seat of
our table.
"You know he's not with her or anything. Shit, Joss, she probably took his
jacket out of his truck when he wasn't paying attention," she says,
jumping to the usual conclusion. "What's with you two? You've barely
talked all week, and you keep running whenever you see him."
"I couldn't care less if he's with her, T. I just have things to do. I'll
see you this weekend. I'm the late shift Saturday too, remember?" I say
through the fakest of grins. I knock once on the table and disappear just
in time to avoid looking Wes in the eyes.
He was looking at me when I left. He looks at me often. I feel him. And
even with my close calls, I can't avoid him completely. I'll see him in a
few minutes in our photography class. But in there, I can hide.
The photo room is usually a wonderful escape. As much as I took this class
just to fill a credit, I've fallen in love with the idea of it. We started
actually shooting, finally. Nothing complicated, portraits of each other
mostly. I paired myself with this girl, Courtney. She's an
overachiever—student council, cheer, and about a dozen other clubs. I
think she might be number two in our class, just behind Conner. She's all
business, though, so our partner assignments in class have been perfect,
and always done before class was over.
Today, we get to check the cameras out for the weekend, and I won't be
working with Courtney. Our assignment is to shoot a series of stills of
something intimate—an item that tells our story. My story is short, and
it's sad, and while Wes looks over at me, I'm filled with the sense that
in many ways he's my item. But I can't shoot a photo of him. It would be
misconstrued. People would laugh. They would gossip. They wouldn't
understand.
He wouldn't understand.
He'd tell me to stop.
~
Don't forget to enter the contest for a chance to win a ton of books by me, Ginger Scott, and more! To enter, you need to know that the gift card you could win from my pre-order campaign is for a full $50 -- not 25. However, 25 is also a very important number, hint hint. (And in case you didn't guess, that's my secret number--25!) . Add up all the favorite numbers of the authors on the red team and you'll have all the code to enter for the grand prize!
CONTINUE THE HUNT
To keep going on your quest for the hunt, you need to check out the next author -- JESSICA BUCHER! 
Please reload
I'm busy working on my blog posts. Watch this space!
Please reload